DUCJFC 2016 - February 24 - Snow Guide
Thank you for all your comments on yesterday's new start. I had a plan for these last few days, but I keep changing my mind as I look through things.
I ended up starting a chart that's been sitting in my stash for years. This is what it will look like when complete: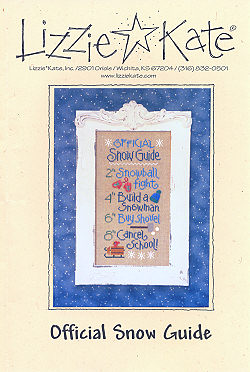 I used the last bit of 14 count Aida to make this start, although it's only just barely long enough. I might leave the little sled and bottom snowflakes off the design.
I dug through my stash for a floss toss:
Here's where I managed to get to tonight:
And this is my Dad, who fell asleep while writing. It's a phenomenon that hits my Grandma as well, so I'm curious if it will affect me in a few years. :)
Thanks for visiting and all your encouragement, less than week to go!