DUCJFC 2016 - January 5 - Monochrome Link (from Zelda games)
Not everyone is familiar with Link the video game character so I'll give you the basics. The Zelda game series is found on Nintendo systems only. Link is a character from a small village that ends up being the hero and stops evil from overtaking the land. He usually wears green, although this is a monochrome style cross stitch.
The games involve using your wits and solving puzzles as well as fighting. There are generally tasks that take you all over the world of the game and allow you to collect all the extras you need to complete the entire game. They're a lot of fun and good for both older children and adults.
Here's a photo of the finished piece: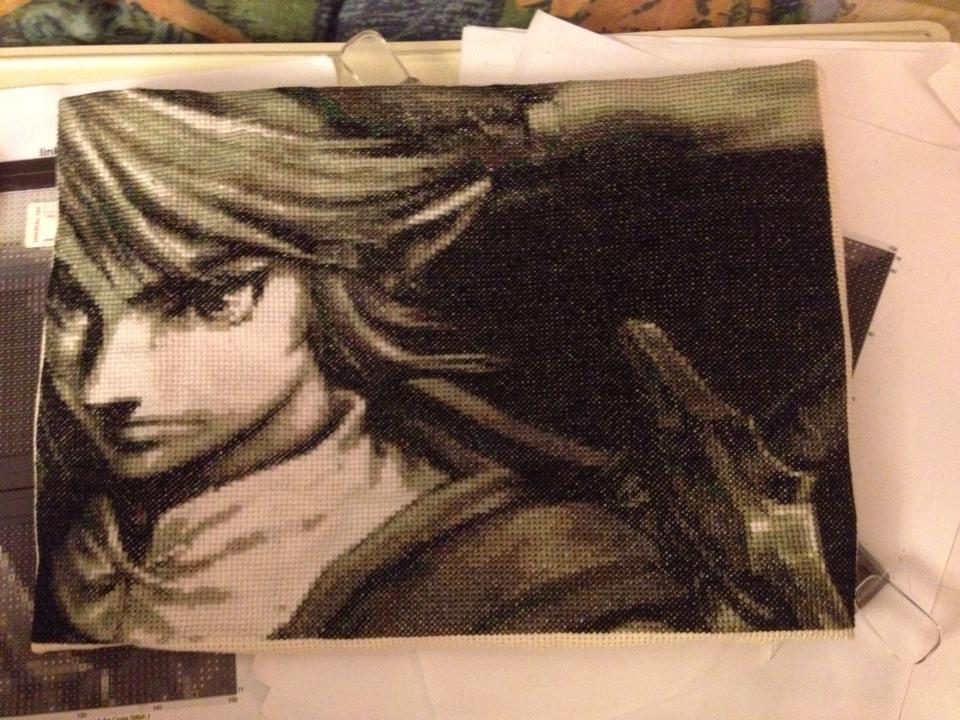 from Sprite Stitch by Arimentha
I'll be stitching it on black and this was stitched on white, so it may end up looking a little bit different. Here's my start:
This is the far right side, the top of the sword and hilt. There are 2 full pages and 4 smallish partial pages. I hope to work on those first and finish up with the full pages. This is to try and hide this project from DH as I hope to finish it by December for his birthday.
So far it's been enjoyable, although I don't know about the colours exactly. We'll see how it turns out!
Thank you again for all your comments and supporting me through this insanity. :)